Volume 30 · Number 4 · Fall 2013
Alumni: When networking computes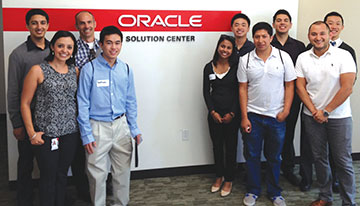 Students and alumni connect during a company tour. Pictured, from left, are Janak Jobanputra, Ana Soria '02, Mark Moretti '92, Baotuan Nguyen, Shivani Singh, Alvin Jong '13, Sergio Hernandez, Sebastian Anaya, Michael Torres '06 and Corey Ching.
Students get an inside look at career possibilities during alumni-led tour of Oracle campus.
Mark Moretti '92, a marketing professional at Oracle, remembers how overwhelming it can be for undergraduates to make career decisions. So he welcomed a chance this summer to show some UC Davis students his world of work.
He and three Aggie colleagues at Oracle took eight members of the Student Alumni Association (SAA) on a daylong tour of the technology company's Santa Clara campus.
The event grew out of Take an Aggie to Work, one of SAA's professional networking initiatives where students spend a day shadowing a UC Davis alum on the job. SAA is a student leadership and networking organization within the Cal Aggie Alumni Association.
Alumni profile
Fifteen months after donating his marrow, Jason Tzou '05, of Sunnyvale, got a chance to meet the man whose life he saved — Jack Chin, a Cupertino man who was diagnosed at age 22 with acute lymphoblastic leukemia.
"When I was at UC Davis, SAA didn't exist," Moretti said. "I think it's a great way to connect students earlier and more often with alumni. What a great way to share experiences, mentor students and help them get a head start into the professional world."
Moretti, who earned an MBA at the University of Notre Dame after graduating from UC Davis with a degree in sociology, had mentored a student for a day through Take an Aggie to Work before. This year, he offered to host a whole group. He recruited colleagues Michael Torres '06, and Andrew Tran, MBA '12, to help with the tour.
Torres, who works as a manufacturing solutions consultant at Oracle, said he was eager to help. After participating in a career fair on campus, he said, "I definitely saw a need. College can be daunting at times with the amount of work necessary to be awarded a degree, but by developing ties with alumni it can help alleviate some misconceptions as well as act as a proof point that it is feasible."
CAAA asked Moretti and SAA participant Alvin Jong '13 about their experience with the July event at Oracle:
Mark Moretti '92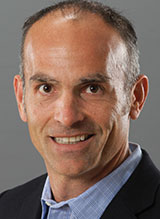 Mark Moretti
What motivated you and the other alumni to organize the tour?
I was looking for a way to "give back" to UC Davis. When you are a student, it's hard to imagine what different jobs/industries are like. We are in the high-tech industry, we live it every day, so why not give a UC Davis student an inside look at what this industry is like?
From your experience, how did the students enjoy the tour?
Honestly, at first, I think they were a bit overwhelmed. We have a lot of products, we serve a lot of industries and it can be a bit daunting when looking at everything we sell and deliver to customers. But by the time they got to the hands-on tour of the data center and felt the heat exhaust of the big servers blowing in their faces, they were asking questions, they were taking pictures, they were hooked.
How does having a group like SAA tour its campus benefit Oracle?
We want to attract the best talent and we want people to be excited about what Oracle provides to our customers. Having SAA visit our campus gives us a chance to share with students who we are, what we do and maybe someday there will be a good match.
Alvin Jong '13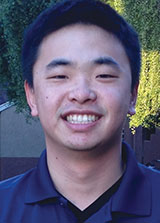 Alvin Jong
How did you enjoy the tour?
The tour was amazing. We were given the opportunity to see one of Oracle's Solution Centers.
Did touring the Oracle campus make a difference in how you're thinking about an eventual career?
As a recent graduate, it gave me insight into a company that I would have not had the chance to explore and visit. Meeting and discussing with the alumni working there was very useful because they helped me compare and contrast between Oracle and other companies as well as career choices.
Is it important for alumni to be involved with SAA?
As the former director of alumni relations on the SAA board of directors, I have a bias . . . . I believe it is crucial for alumni to be involved with SAA. Alumni have helped many students and graduates get a glimpse into the real world through events such as Aggie Dinner, Interview with an Aggie and Take an Aggie to Work. It has certainly helped me personally in developing essential networking skills.
Other thoughts?
Join SAA!
Learn more about CAAA networking opportunities: